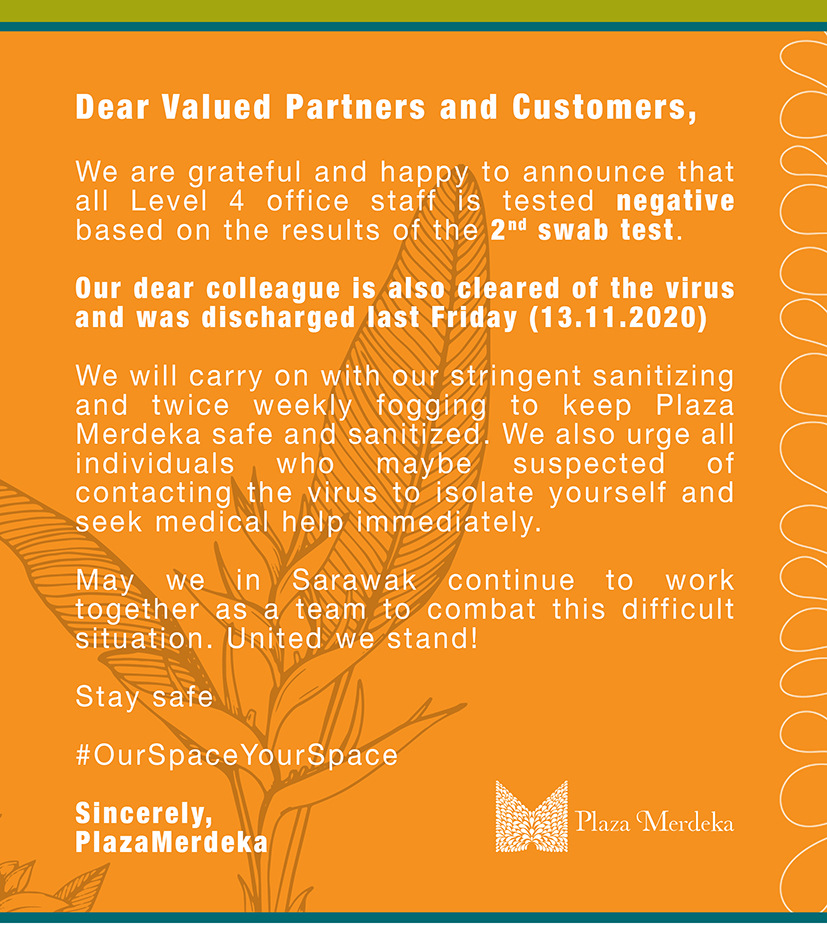 20 Nov

PRESS RELEASE | Plaza Merdeka

Dear Valued Partners and Customers,

We are grateful and happy to announce that all Level 4 office staff is tested negative based on the results of the 2nd swab test.

Our dear colleague is also cleared of the virus and was discharged last Friday (13.11.2020)

We will carry on with our stringent sanitizing and twice weekly fogging to keep Plaza Merdeka safe and sanitized. We also urge all individuals who maybe suspected of contacting the virus to isolate yourself and seek medical help immediately.

May we in Sarawak continue to work together as a team to combat this difficult situation. United we stand!