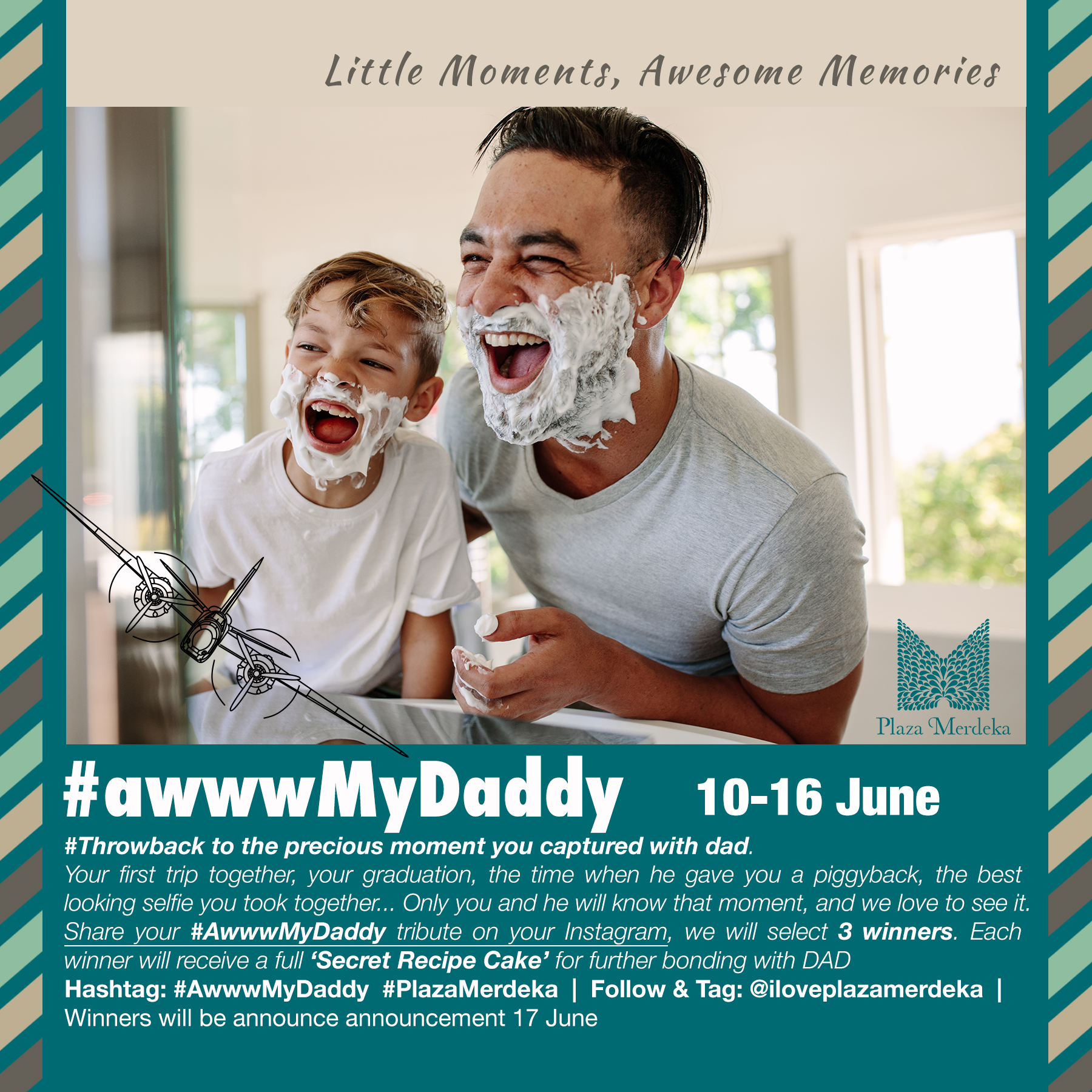 11 Jun

#awwwMyDaddy | 10-16 June 2019 | Instagram (@iloveplazamerdeka)

AN INSTAGRAM CONTEST

HOW TO ENTER?
1) 'LIKE' this post
2) 'FOLLOW' our Instagram
3) 'POST' a picture of you and your dad (or dad can show off your favourite pic of you and your child) on your own Instagram.
4) 'TAG' us @iloveplazamerdeka
5) 'HASHTAG' #awwwMyDaddy, #plazamerdeka
6) set your account to 'PUBLIC'

DEADLINE for entry: 16 June 2019 before 10pm

Each winner will receive a Secret Recipe Cake.

Winner will be announced on 17 June 2019

LET'S CELEBRATE FATHER

The decision of the management is final and no correspondence will be entertained.

This contest is open for Kuching residents only.

Prize not collected within 3 days will be forfeited.