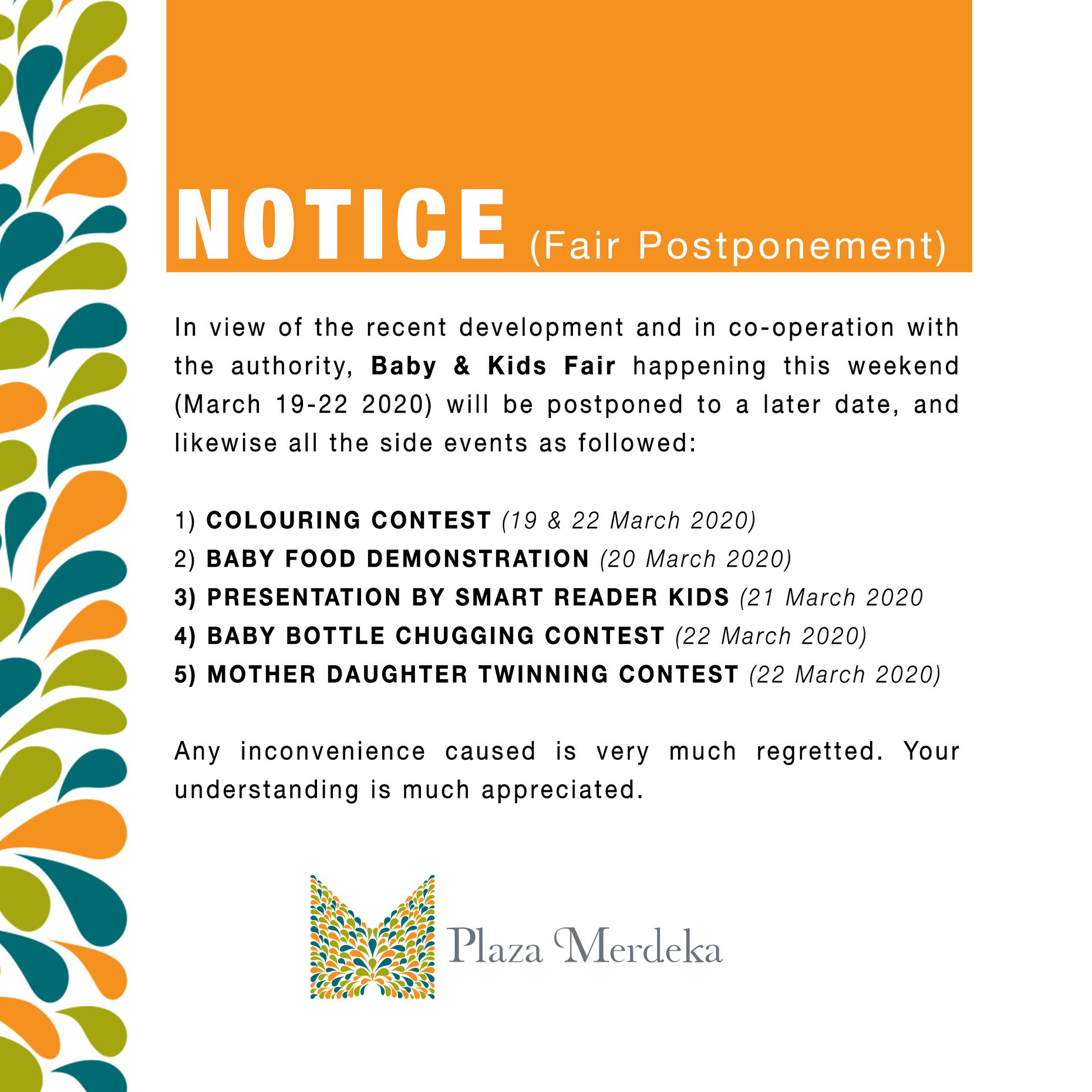 18 Mar

ANNOUNCEMENT — 'BABY & KIDS FAIR' POSTPONED

In response to the recent development and in co-operation with the authority, BABY & KIDS FAIR happening this weekend (March 19-22 2020) will be postponed to a later date, and likewise all the side events as followed:

1) Colouring Contest (19 & 22 March 2020)
2) Baby Food Demonstration (20 March 2020)
3) Presentation By Smart Reader Kids (21 March 2020
4) Baby Bottle Chugging Contest (22 March 2020)
5) Mother Daughter Twinning Contest (22 March 2020)

Any inconvenience caused is very much regretted. Your understanding is much appreciated.

We will bring it back when the situation improve and condition more conducive.

Once again, we urge ALL OF US to stand together to do our parts in curbing the spread of the virus.