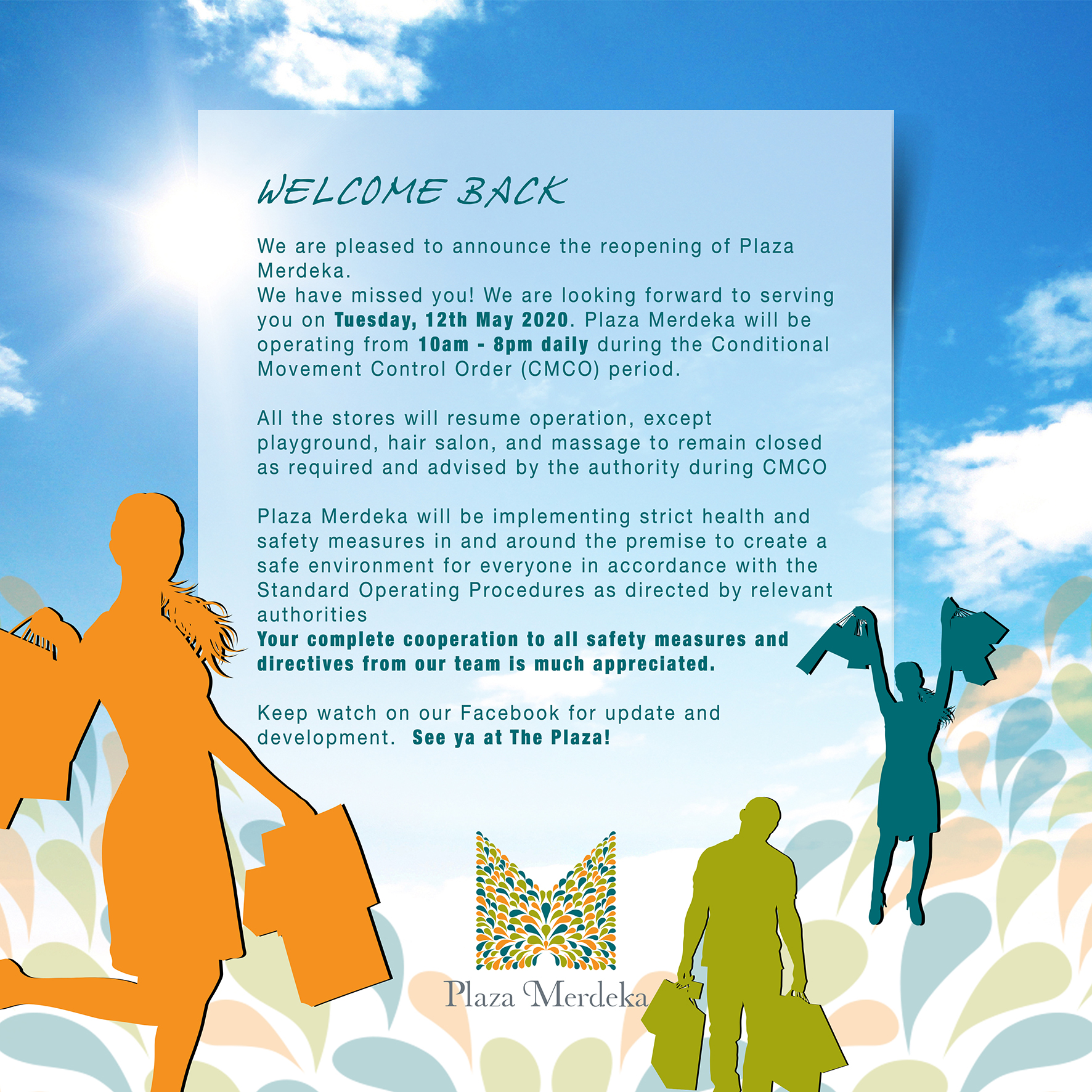 11 May

ANNOUNCEMENT — PLAZA MERDEKA RESUME OPERATION

WELCOME BACK

We are pleased to announce the reopening of Plaza Merdeka.

We have missed you! We are looking forward to seeing you on Tuesday, 12th May 2020. Our operating hours would be 10am – 8pm daily during the Conditional Movement Control Order (CMCO) period.

All the stores will resume operation but playground, Hair salon, and massage will remain closed as required and advised by the authority during CMCO

We hope this will bring back some normalcy to your daily lives with your favourite stores and dining outlets open and ready to serve you, but under the circumstances we would be practicing the 'new normal' until things go back to normal. Plaza Merdeka will be implementing strict health and safety measures in and around the premise to create a safe environment for everyone in accordance with the Standard Operating Procedures as directed by relevant authorities. Your complete cooperation to all safety measures and directives from our team is much appreciated.

Keep watch on our Facebook for update and development. Looking forward to seeing you at Plaza Merdeka.