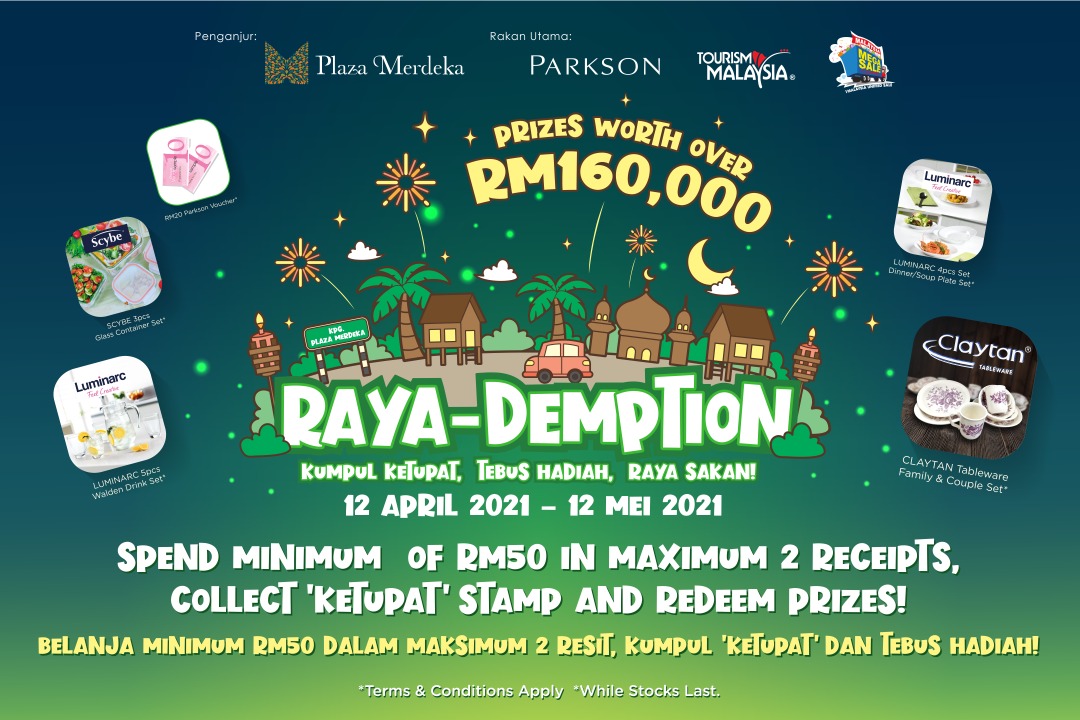 15 Apr

RAYA-DEMPTION | Plaza Merdeka

Raya-Demption at Plaza Merdeka

RM160000 worth of incredible prizes and vouchers to redeem.

Collect the 'ketupat stamps'* with your Shopping receipts from any outlet at Plaza Merdeka to redeem the incredible prizes.

Let the shopping rush begins!

*Collection of 'Ketupat stamps' with receipts from Parkson & Everrise start from receipt amount worth of RM200 and above only.